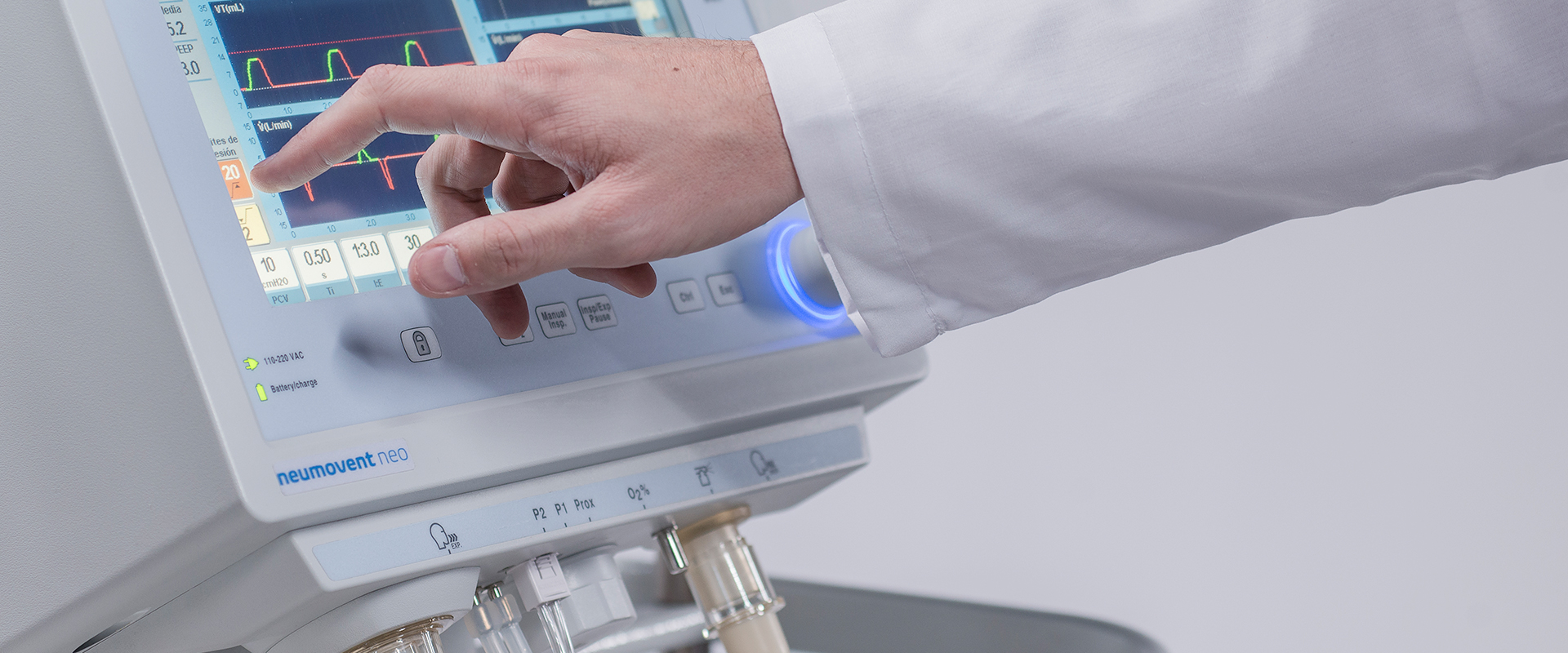 Mechanical ventilator that provides invasive and non-invasive ventilation for neonatal/pediatric patients.



Comprehensive monitoring
The proximal flow sensor optimizes flow and volume monitoring independent from compressible volume in the patient circuit. Measurement of ventilation parameters that allows making correct information-based decisions, increasing the effectiveness of treatment and guaranteeing patient safety.


New ventilation modes
Synchronized Intermittent Mechanical Ventilation with Pressure Regulated Volume Control SIMV (PRVC) and Volume Support Ventilation (VSV).

High-flow oxygen therapy
The addition of this method expands the use of the ventilator to the stages that are prior and after the mechanical ventilation itself, by providing non-invasive assistance to oxygenation.
READ MORE
Features
Ventilation for neonatal patients.
Available for invasive and non-invasive ventilation.
Continuous flow CPAP: non-invasive ventilation using nasal prongs and with automatic leak compensation.
High-flow oxygen therapy.
Proximal flow sensor.
Respiratory mechanics menu.
Accurate tidal volumes from 2ml.
Intra-hospital transportation.
72 hours of trend storage.
Low cost maintenance.
Built-in battery with capacity higher than 2.5 hrs.
Numerical screen.
2-year warranty.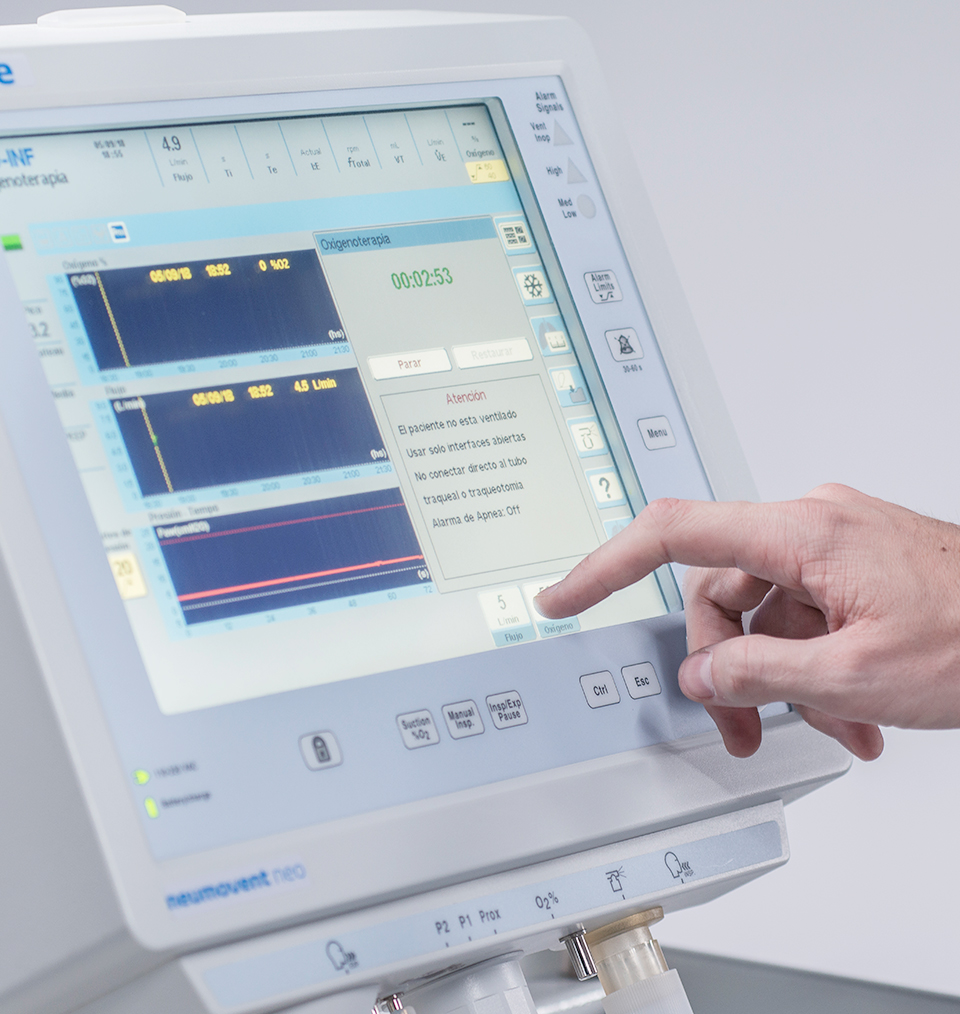 What end users say about us
"The neo+ ventilator simplifies my daily work because it is easy to monitor parameters and ventilatory mechanics, display navigation, adjustments and graph analysis make processes simpler."

Gustavo Fiche
Santa Casa, Belo Horizonte, Brazil

"Tecme's software is easy to learn and understand, which facilitates sharing and exchanging information among the NICU team to better align decision-making for the patient."

Dr. Simone Ribeiro
Institute of Social Security for Public Workers, Minas Gerais – Brazil

"Tecme's neonatal ventilator is user friendly and its features are easy to understand."

Dr. Thomas Harry Adoe
Rsud Bekasi Hospital, Indonesia

"It is crucial for a neonatal intensive care unit to have appropriate ventilators for this patient group because of the immaturity of their respiratory system, which is the most frequent pathology in these patients."

Dr. Ignacio Sosa
Reina Fabiola University Hospital – Argentina

"Using mechanical ventilators saves time and measurements help determine patient status, therapy and prognosis."

Mohammed Fakhry
Al-Nahda General Hospital, Saudi Arabia

"The Neumovent neo is an easy and user-friendly device, especially for busy units such as the NICU."

Dr. Sunil Gavhane
MGM Medical College, Aurangabad – India
Services
Excellent after-sale assistance that allows you to make the most of our devices.
Contact us
Are you interested in Neumovent Neo?
Contact us.