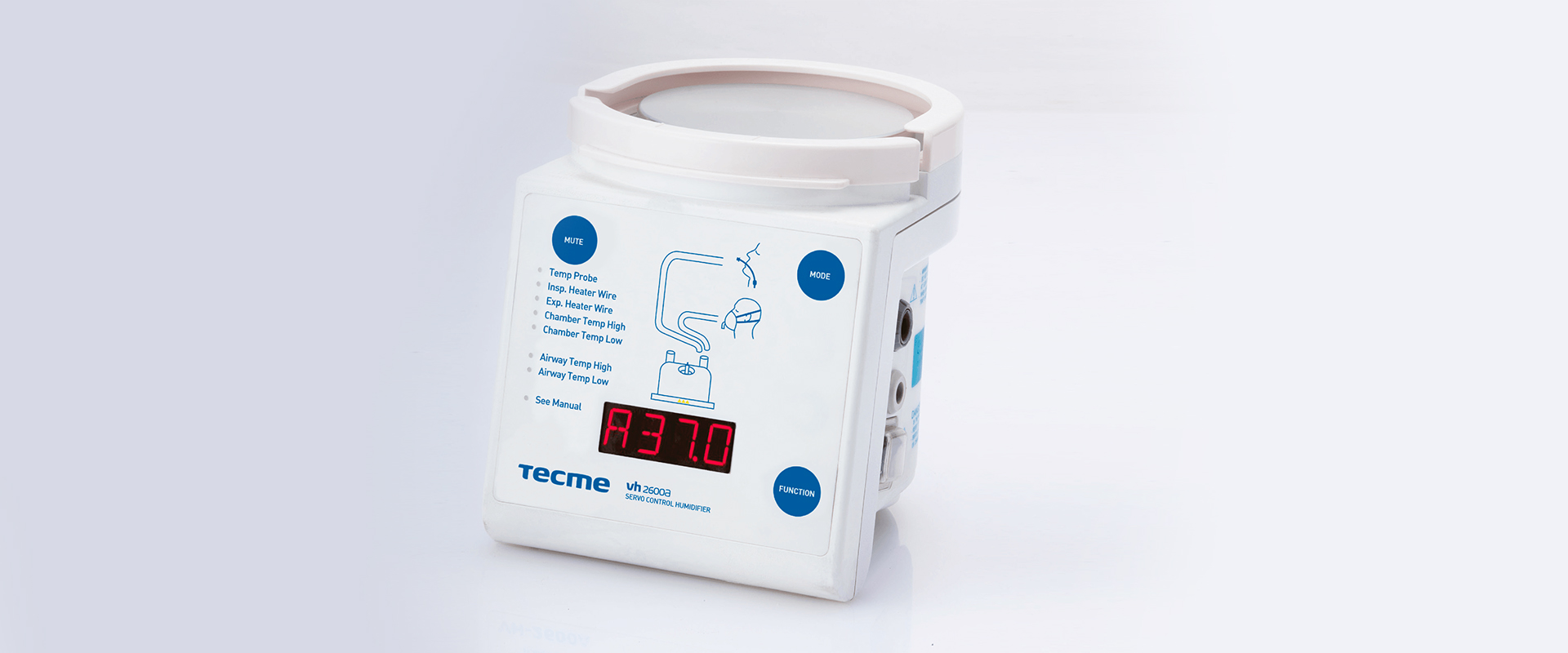 Heater Humidifier with Automatic Control

Devices for
heating, humidifying and
adjusting the temperature of
gases delivered to patients
The device is used for heating and humidifying gases delivered to patients that need invasive and non-invasive mechanical ventilation through endotracheal/tracheostomy tubes or a non-invasive ventilation interface, respectively.
The interface includes a temperature monitoring display, light and sound alarm indicators, an operative mode indicator and operative keys.
Services
Excellent after-sale assistance that allows you to make the most of our devices.
Contact us
Are you interested in Neumovent Advance?
Contact us.