We attended the 23rd anniversary of one of the region's most important medical congresses. 
---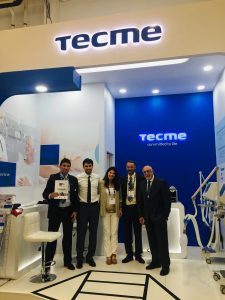 From November 29 to December 1, we took part in this year's Brazilian Congress of Intensive Care Medicine (CBMI), held at the Transamerica Expo Center in the city of Sao Paulo, Brazil.
Over the course of three days, the congress brought together international experts who presented on a number of issues and challenges that make up the current reality in the field of intensive care medicine. In the Expo Center's main hall, the participating companies shared new developments and technological advancements in the area of healthcare products and services.
The event was a great opportunity for meeting colleagues and exchanging experiences and perspectives on caring for life in its most critical moments. We came back with renewed enthusiasm, and are looking forward to seeing you all again at next year's congress.